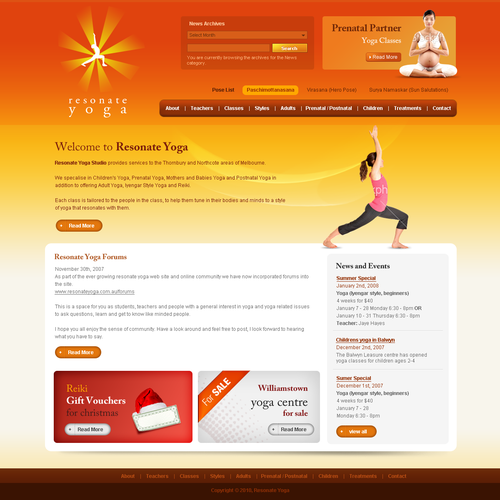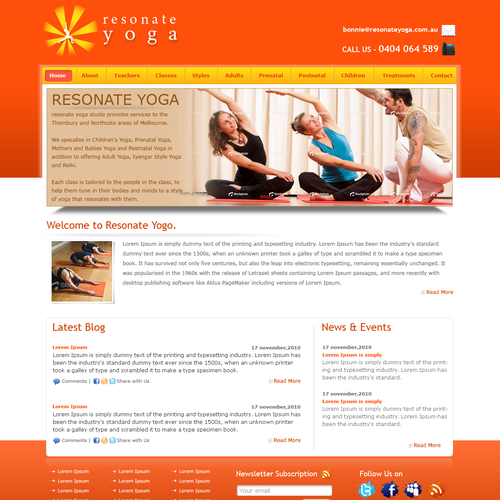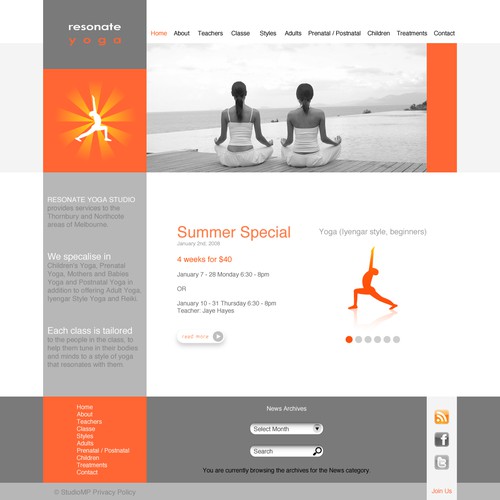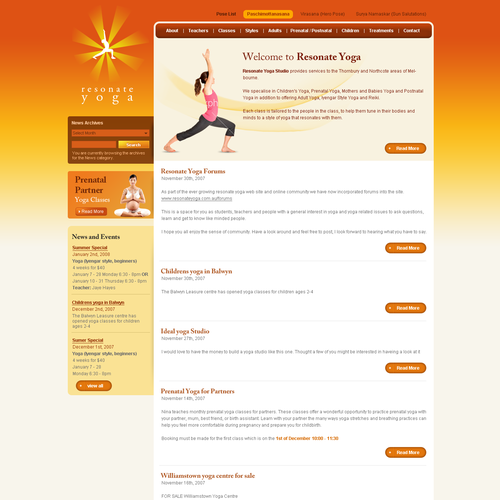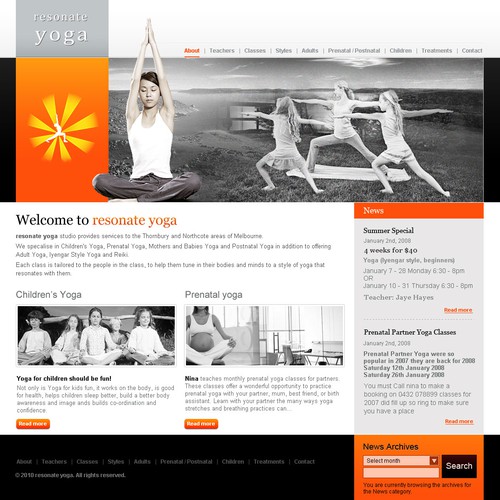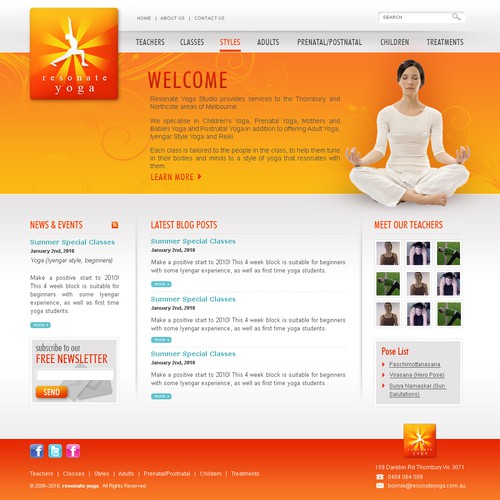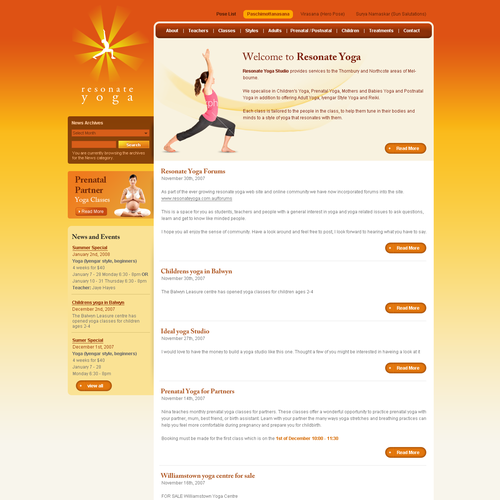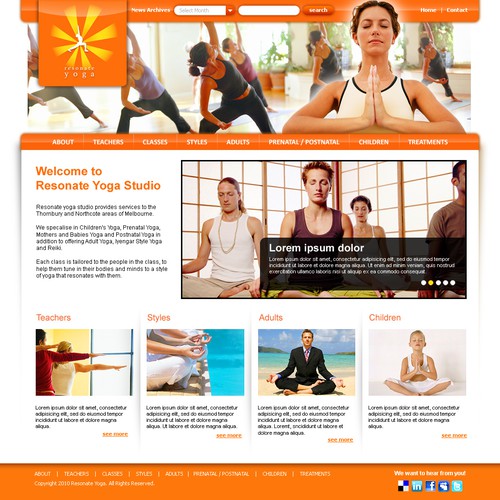 How Bonnie Russell started their web page design journey
Overview
Resonate Yoga is a yoga studio that offers classes at various locations around Melbourne, Australia. We specialise in prenatal yoga and children's yoga, but offer yoga classes for adults as well.
Please carefully read the requirements and target audience carefully, I'm not looking for a cookie-cutter "yoga website", I want something that captures how we differ from other yoga studios and what makes us special.
Tell us a bit about who you are and the people you reach
Resonate Yoga works a lot more with Western Anatomy and Physiology than conventional Yoga practices,
I believe that part of my job as a teacher is no to present people with a whole heap of ideas but to actually reach them. I have been known to stop a class plan mid way through and work on a basic concept such a posture or do a whole class based on back care because I have had students come in with back pain. I encourage my students to ask questions, make comments and tell me how they feel. We take our yoga seriously, but believe that enjoyment is part of the posses of relaxing and learning. I want the kind of students who resonate with this in my classes. These are my target audience.
I have had a number of students say that they like my classes because my classes are an extension of me. I don't pretend to be perfect, I don't pretend to be Christy Turlington (yogi and super model) and I don't pretend to be the Dali Lama. I stand in front of my classes and I be me, I present my information in the simplest clearest way I can think of and I let my students learn from my strengths, weaknesses and life experience.
My web site needs to attract the kind of students who are looking for me as a teacher, My web site needs to be an extension of me.
Requirements
I want a one-page concept for our new homepage. Ideally a similar styled page could be used for sub-pages, but we are initially looking for a great frontpage.
I presently have a blog, but am looking to simplify into a simple, elegant front page. I have a logo that makes strong use of orange and yellow. I'd like to continue using this, as it presents our brand strongly, but the overall treatment of the page should be light, with lots of whitespace, in a similar way to http://www.yogasoup.com.au/.
Page descriptions
Navigation Structure:
About
Teachers
Classes
Styles
Adults
Prenatal / Postnatal
Children
Treatments
Contact
Existing website
Example websites
Free features
Open contest

Guaranteed

Fast-tracked
We've found some similar contests you might like